Jonas Dahlberg wins competition to design Norway memorial
Jonas Dahlberg wins competition to design Norway memorial
Swedish artist Jonas Dahlberg has been named the winner of the closed competition announced by KORO/Public Art Norway to design the July 22, 2011 memorial sites in Norway. The 2011 Norway attacks were two sequential lone wolf terrorist attacks against the government, the civilian population and a Workers' Youth League-run camp in the Oslo region on July 22, 2011, claiming a total of 77 lives.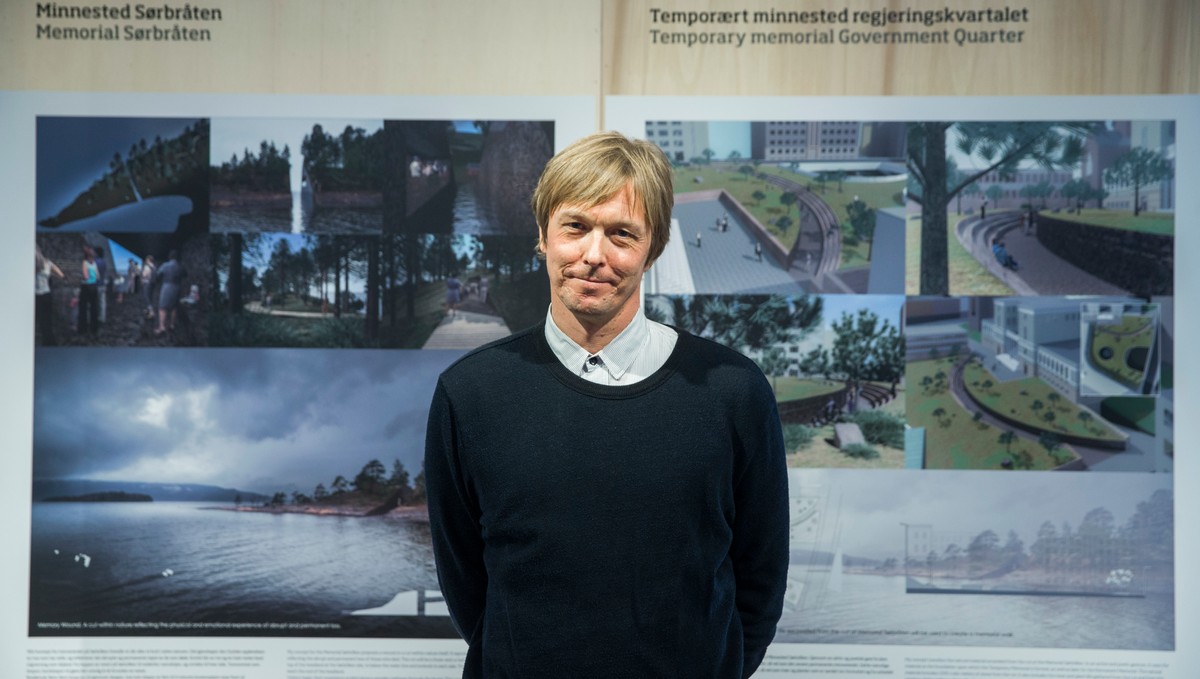 Designed using ARCHICAD and rendered in Artlantis, Dahlberg's concept begins at Sørbråten. Here, he proposes a wound or a cut within the landscape itself to recreate the physical experience of something being taken away, and to reflect the abrupt and permanent loss of those who died on Utøya. The cut will be a 3.5 meter wide excavation running from the top of the headland at the Sørbråten site to below the waterline and extending to each side. This gap in the landscape will make it impossible to reach the end of the headland.
The jury "considers Dahlberg's proposal for Sørbråten as artistically highly original and interesting. It is capable of conveying and confronting the trauma and loss that the 22 July events resulted in in a daring way. The proposal is radical and brave, and evokes the tragic events in a physical and direct manner."
The material excavated from the cut at Sørbråten will be used to build the foundation for the temporary memorial at the Government Quarter in Oslo, and will also subsequently serve as the foundation for the permanent memorial there.
To view a gallery of the winning entry, please click here.
About Jonas Dahlberg
Jonas Dahlberg was born in 1970 in Uddevalla, and lives and works in Stockholm. He studied architecture at the Faculty of Engineering, LTH, at Lund and went on to study at Malmø Art Academy. Dahlberg has had exhibitions at a number of large galleries and institutions around the world, including the 50th Biennale di Venezia, Kunsthalle Wien, Kunstmuseum Stuttgardt, Prospect II New Orleans and Moderna Museet in Stockholm. He represented Sweden at the São Paulo Art Biennial in 2004. That same year, he participated in the Norwegian biennial for contemporary art Momentum in Moss.