ARCHICAD 19 — By Architects for Architects
From the outset, ARCHICAD has been developed from the ground up by architects for architects to address the architect's desire for great design without compromising on practical needs.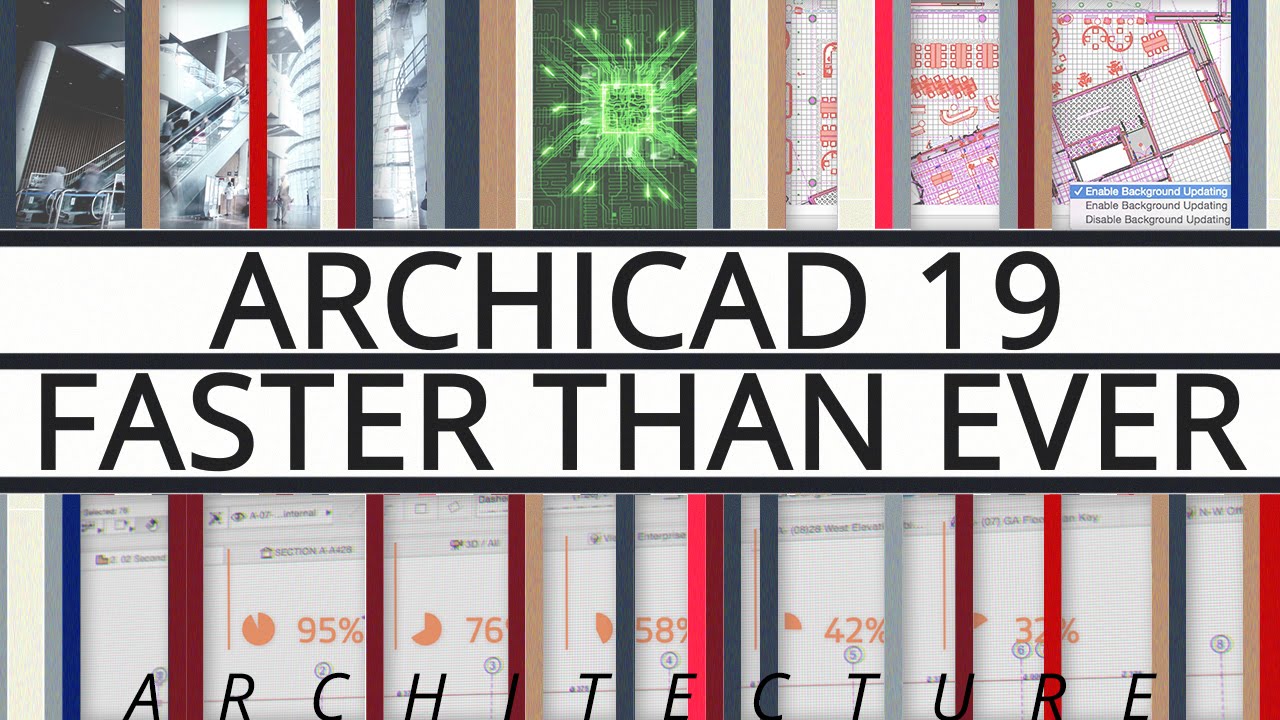 Point-Cloud Support
ARCHICAD 19 reads point-clouds, providing faster, error-free building surveys by using the latest 3D scanner laser-survey technology.
Refurbishment projects typically start with a time-consuming building-survey phase that may involve manual measurements and the creation of a digital building model. But now 3D scanners – representing the latest technology innovations – can generate "point-clouds" containing all the necessary geometry information of an interior, including its volutes and ornaments.
ARCHICAD 19 can read the most commonly used point-cloud file formats and create the corresponding 3D geometry instantly. So you can align your design with automatically-generated, 100% accurate point-cloud 3D geometry information.
This surveying workflow dramatically reduces the time spent on surveying. And it eliminates errors due to manual data input. Some typical real-life examples of how users put 3D laser survey and point- clouds to work:
Modeling existing buildings before renovation.
Modeling the surroundings prior to creating a new building.
Modeling the "as-built" structure to detect deviations from plan.
Intuitive surface editing – Interactive 3D Surface Painter
ARCHICAD 19 enables intuitive, drag-and-drop editing of the building model surfaces in 3D -providing instant visual feedback.
Creative design is instantaneous and may also be truly impressive during client presentations. Intuitive drag-and-drop building model surface editing in 3D provides instant visual feedback. ARCHICAD's new Surface Painter lets designers change model surfaces in the 3D window with a single click, using a floating palette.
Other User Interface Enhancemenets